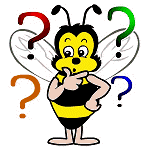 IPAY carte ewallet attention
Code couleur et nom quasi identique, la carte IPAY fait tout pour ressembler à s'y méprendre aux services de HIPAY installé en Belgique.
Contacté par nos services, HIPAY confirme n'être ni directement ou indirectement liée avec la société IPAY installée en Bulgarie
De plus un visiteur nous a communiqué un rapport d'alerte trouvée sur un forum du site d'ecommerce Alibaba (voir ci dessous)
Un article complet sur la carte Ipay sera publié dans les prochaines semaines, en attendant soyez vigilants et méfiez vous des services gratuits
————————
Message trouvée sur un forum d'alibaba.com concernant les services d'IPAY et communiqué à CBP par un visiteur Moussa
Home Trade Intelligence Discussion Forums Site Resources Trade Answers
Community > Forums > Introduce Yourself > IPAY.EU BULGARIA / UKRAINE – FRAUD WARNING
Post a topic Post a survey Forum Guidelines
IPAY.EU BULGARIA / UKRAINE – FRAUD WARNING
#1
Consumer Warning
MVP: 70 Rank:78,122
Member Since: Apr,2014
Posted 05 Apr 2014 07:28
CONSUMER FRAUD WARNING
Other Aliases: Ipay.eu, Icard, Ipay Wallet, Intercard Finance, Ipay Personal, Ipay Finance, Ipay Business, Ipay Mobile, Ipay Tag, Ipay Card
An Eastern European Fraud apparently located either in Ukraine or in Bulgaria and using a website IPAY.EU has succeeded in snaring hundreds of victims with a fake website claiming to provide e-payment solutions similar to Google Wallet or Paypal, but for discounted rates.
In fact, the site is a scam, using the banking or credit card details of their victims to make fraudulent charges without the knowledge of their unsuspecting clients.
Shortly after opening an account with IPAY.EU, the victims are approached to order a debit Mastercard, which requires them to submit a copy of their passport, Identity card or Drivers License. This information is then used for identity theft and to make fraudulent debits on their bank or credit card accounts without their knowledge.
There are an increasingly large number of fraudulent websites established in Eastern European countries such as Bulgaria, Ukraine and other countries, where government oversight is lacks.
Consumers are warned never to submit financial or personal details on websites which do not belong to established financial institutions located in stable jurisdictions.